LINKS / ARCHIVES
cre
dits
2I2'08
FSC
W350
aileen
aiyin
aizhen
alfred
allan
audric
azhar
benchia
boontiang
carissa
chaoxiang
cheow
yi
cherlyn
cheryl
christine
danying
darius
darren
derek.P
diyanah
elycia
emelia
felicia.C
felicia.T
fiona
hairul
haisong
hanbin
haziq
hughes
huien
huini
humblepros
ian.C
ian.T
jared
jayda
jeron
jeslynn
jiawei
jiaxin
jiayi.L
jiayi(delia)
jiaying
jieyi
jingyong
jolene.L
jonathan
jordan
joshua
junyuan
kelila
kenny
kristie
liqing
maungthet
mayfan
mr.boo
nickson
nisa
noppadol
pohhui
qinjiang
rouyi
sally.C
sarah
sawyi
shuwuen
siminLeow
siminLIM
siying
sweden
tingting.T
vanessa.L
vivian
wenhui
wuying
xavier
xianyun
xinmei
yingchong
yingkiat
zexun
zhengxin
zhihan
ziqi
January 2008
February 2008
March 2008
April 2008
May 2008
June 2008
July 2008
August 2008
September 2008
October 2008
November 2008
December 2008
January 2009
February 2009
March 2009
April 2009
May 2009
June 2009
-
It's raining now.
11:01 AM
//
Out of the darkness and into the sun.
-
BBQ was quite fun yesterday. A memorable day. =)
Take care...
1:17 PM
//
Out of the darkness and into the sun.
-
Happy Birthday, Chee Soksan!!! =)=)=)
1 hour late for science remedial in school just now.. Ian snake cut his hair.. Pok didnt go just now cause of her Story telling thing.. Haziq loves to
blow
.. He, Cheeyuan and Summary (zhiyong) not going for Class BBQ later because of NCC camp tomorrow.. =(
Many teachers going for BBQ later.. Don't think I'll be joining them in most of the games, but I paid good money for the BBQ.. =) Might be reaching home quite late.. Hope everything would be ok later.. Even if I may be just sitting at one side watching them play and listening to songs..
(=
I'd be over the moon..
If I were to see you...
Labels: BBQ., birthday., miss., soksan.
12:15 PM
//
Out of the darkness and into the sun.
-
LOVE =(
Labels: pain.
11:43 PM
//
Out of the darkness and into the sun.
-
Nice day.. With Christine, Junyuan, Jayda, Huien, Sweden and Joelly.. Sorry Zhixian, will return you your money asap...
Wish there's something I could do... To make me stop thinking about you...
Labels: miss.
9:09 PM
//
Out of the darkness and into the sun.
My phone...
Everything that could have gone wrong, went wrong...
Ask the report book to go fuck itself...
7:46 PM
//
Out of the darkness and into the sun.
Quiz.
From that Chen Jiawei =)
You.
Can.
Only.
Type.
One.
Word.
Not as easy as you might think.
1. Where is your cell phone?
Table.
2. Where is your boyfriend/girlfriend?
Diao..
3. Where is your hair?
Head..
4. Where is your mother?
Office.
5. Where is your father?
Car.
6. Your favourite thing?
Spongebob.
7. Your dream last night?
Him..
8. Your favourite drink?
Anything..
9. Your dream car?
Lilac.
10. Say something about your life?
Boring.
11. Say something about your ex?
Nice..
12. Say something about your fear?
Dark.
13. Where do you want to be in 10 years?
Honeymoon.
14. What you're not good at?
Confession.
15. Who did you hang out with last night?
Safra.
16. Muffins?
Maybe.
17. When you die, you'd rather be cremated or burried?
Anything.
18. Where you grew up?
Singapore.
19. Last place you've been to last night?
Safra.
20. What are you wearing?
Clothes..
21. Where are you?
Home.
22. Your pet is?
Hamster.
23. Your laptop?
So?
24. Your life?
Boring..
25. Your mood?
Okay..
26. Missing?
Him =(
27. What are you thinking about now?
Whatever..
28. Your favourite colour?
Purple.
29. Your work?
School.
30. Your nick?
Lol..
31. Your relationship status?
Single.
32. Your favourite food?
Anything..
33. When was the last time you laughed?
Today.
34. Last time you cried?
Yesterday.
35. School?
Yeayeayea..
Finish.
2:26 PM
//
Out of the darkness and into the sun.
-
No training today =(
Woke up around 730 and realised there's remedial today. Kristie smsed me to go school earlier because she was in school already, lol. Got ready and went to school. Met Ian and Azhar, then Haziq, Kristie and Ziqi. Went class.
Had chinese rememdial from 9 - 11. Because of Safra yesterday, now Cheeyuan calls me Power Ranger and Zhiyong Summary calls me robot, as they obviously saw me in the jacket. Summary said he shot 0/10? And one part when Ms Dai was explaining some things, Cheeyuan laughed all of a sudden.
Me and a few others: ?
Cheeyuan: Mr Teo Eikman. Mdm Oen Siew Yok. (dunno how to spell..)
-after a while more of laughing-
Cheeyuan: Mdm Teo Eik Yok (Egg Yolk)
Rofl. It's lame but the half of the class who heard what he said was laughing.
At 10.12, a Pig woke up. Haha =)
Played Kristie's (purple..) PSP a while. Audi. Not so fun. Prefer DJ Max. Even Cheeyuan has a PSP, and now almost everyone does.. Went Mac with Ziqi. One part she was like,"I never see Pornsak yesterday! I like to see porn you know!" Lolol. Then we had a nice chat while eating lunch. The pig keep gaming. Then took bus home and Ziqi went to her Creative balloons thing.
Feel like training at Safra now...
Labels: cheeyuan., kristie., mdm oen., zhiyong.
1:04 PM
//
Out of the darkness and into the sun.
=)..
Today was nice..
Waited for Soksan and Christine at the platform and saw Yeowyong and Jarald (I just realised that's how you spell his name), and then Darryl came. Saw Vivian, but she looked really angry over something so I didn't say hello to her. Went into the train after that and found Christine and Soksan.
After we took the train and bus and got down, saw Yeowyong they all. They walked to Safra and what's more in such a hot weather.. Went to 7-11 buy some stuff and that moron Soksan made my food drop when she was trying to open her umbrella and she was laughing away some more.. Lol.
Went to LAN in the arcade and played 2h. So not lag and I was so happy. First time play audi until so hiong lor.. But keep dc so waste my den when I played battle party lor.. Then our hands turned really cold and cannot play anymore so we went back.
The NCC people were there already. We waited until 5+ or something and went to take our rifles in the room where the NCC people shot. Saw alot of classmates then very happy, lol. Then when I went into the room..
Penguin: Eh? Cheowyi?
Cheeyuan: Uh? Is that cheowyi? What you doing here?
Zhiyong: -laugh laugh laugh- (as usual)
Hazairi: -stares-
Me: Hello hello! -smiles very happily-
Lol.. Then we went to take our jackets. Drank Junyuan's drink then had a bit of stomach ache while shooting.. Lol. And that Cheeyuan called my name, giving that cheeyuan-trademark-look and pointed to that 'kind hearted person'. Lolol haha.
Worn jackets and started shooting. Shot a good number of bullseyes but also quite a few of 8 marks only. So ok lor.. Kept rifles around 7.45pm at the NCC room there(keep forgetting what it's called). Lol, very malu lor... Cannot say..
Kept the jackets and everything and was about to go when Christine wanted to call someone or something, and the NCC people were exiting the place. Lol, Lam Junyuan talk so much.. Smack him.. Went out behind them. Soksan was suggesting their bus tompang us back school.. The lady teacher and NCC senior heard and said they don't mind because there's alot of space in the bus..
We wanted to take but Christine said that her brother was waiting for her at Yewtee MRT and that it would take her a longer time if we took the bus back to school.. So we sacrificed the bus trip (with her Noppadol there also lor) because she didn't want us to pangseh her and took bus and train home.. So nice hor, Christine Cheah Yoke Theng:)..
Mr Botak Bryan used the kindhearted person's phone and sent funny things when we were on the way home on train.. Lol.. On the way home so sian until cannot sian already.. and very nice of you to call and talk crap until I reach home lah ok kind hearted person.. But uncle, I not auntie ok..
Lol, thank you Kenny =)=)
Reached home and after bathing, my cousins & their parents came for fun. Haha..
I guess that's all..
Labels: cheeyuan., christine., cold., miss., NCC., shooting., soksan., zhiyong.
10:27 PM
//
Out of the darkness and into the sun.
-
Absence from who you love is worse than death...
Kill me then...
Today is the second day of the holidays...
Monthly shoot was ok... 363/400.. Got improve can already lor..
Today was ok until when I reached home. Thanks Ian. See you tomorrow. =)
Shit you.
=( =( =( =( =( =( =( =( =( =( =( =( =( =( =( =( =( =( =( =( =( =( =( =( =( =( =( =( =( =( =( =( =( =( =( =( =( =( =( =( =( =( =( =( =( =( =( =( =( =( =( =( =( =( =( =( =( =( =( =( =( =( =( =( =( =( =( =( =( =( =( =( =( =( =( =( =( =( =( =( =( =( =( =( =( =( =( =( =( =( =( =( =( =( =( =( =( =( =( =( =( =( =( =( =( =( =( =( =( =( =( =( =( =( =( =( =( =( =( =( =( =( =( =( =( =( =( =( =( =( =( =( =( =( =( =( =( =( =( =( =( =( =( =( =( =( =( =( =( =( =( =( =( =( =( =( =( =( =( =( =( =( =( =( =( =( =( =( =( =( =( =( =( =( =( =( =( =( =( =( =( =( =( =( =( =( =( =( =( =( =( =( =( =( =( =( =( =( =( =( =( =( =( =( =( =( =( =( =( =( =( =( =( =( =( =( =( =( =( =( =( =( =( =( =( =( =( =( =( =( =( =( =( =( =( =( =( =( =( =( =( =( =( =( =( =( =( =( =( =( =( =( =( =( =( =( =( =( =( =( =( =( =( =( =( =( =( =( =( =( =( =( =( =( =( =( =( =( =( =( =( =( =( =( =( =( =( =( =( =( =( =( =( =( =( =( =( =( =( =( =( =( =( =( =( =( =( =( =( =( =( =( =( =( =( =( =( =( =( =( =( =( =( =( =( =( =( =( =( =( =( =( =( =( =( =( =( =( =( =( =( =( =( =( =( =( =( =( =( =( =( =( =( =( =( =( =( =( =( =( =( =( =( =( =( =( =( =( =( =( =( =( =( =( =( =( =( =( =( =( =( =( =( =( =( =( =( =( =( =( =( =( =( =( =( =( =( =( =( =( =( =( =( =( =( =( =( =( =( =( =( =( =( =( =( =( =( =( =( =( =( =( =( =( =( =( =( =( =( =( =( =( =( =( =( =( =( =( =( =( =( =( =( =( =( =( =( =( =( =( =( =( =( =( =( =( =( =( =( =( =( =( =( =( =( =( =( =( =( =( =( =( =( =( =( =( =( =( =( =( =( =( =( =( =( =( =( =( =( =( =( =( =( =( =( =( =( =( =( =( =( =( =( =( =( =( =( =( =( =( =( =( =( =( =( =( =( =( =( =( =( =( =( =( =( =( =( =( =( =( =( =( =( =( =( =( =( =( =( =( =( =( =( =( =( =( =( =( =( =( =( =( =( =( =( =( =( =( =( =( =( =( =( =( =( =( =( =( =( =( =( =( =( =( =( =( =( =( =( =( =( =( =( =( =( =( =( =( =( =( =( =( =( =( =( =( =( =( =( =( =( =( =( =( =( =( =( =( =( =( =( =( =( =( =( =( =( =( =( =( =( =( =( =( =( =( =( =( =( =( =( =( =( =( =( =( =( =( =( =( =( =( =( =( =( =( =( =( =( =( =( =( =( =( =( =( =( =( =( =( =( =( =( =( =( =( =( =( =( =( =( =( =( =( =( =( =( =( =( =( =( =( =( =( =( =( =( =( =( =( =( =( =( =( =( =( =( =( =( =( =( =( =( =( =( =( =( =( =( =( =( =( =( =( =( =( =( =( =( =( =( =( =( =( =( =( =( =( =( =( =( =( =( =( =( =( =( =( =( =( =( =( =( =( =( =( =( =( =( =( =( =( =( =( =( =( =( =( =( =( =( =( =( =( =( =( =( =( =( =( =( =( =( =( =( =( =( =( =( =( =( =( =( =( =( =( =( =( =( =( =( =( =( =( =( =( =( =( =( =( =( =( =( =( =( =( =( =( =( =( =( =( =( =( =( =( =( =( =( =( =( =( =( =( =( =( =( =( =( =( =( =( =( =( =( =( =( =( =( =( =( =( =( =( =( =( =( =( =( =( =( =( =( =( =( =( =( =( =( =( =( =( =( =( =( =( =( =( =( =( =( =( =( =( =( =( =( =( =( =( =( =( =( =( =( =( =( =( =( =( =( =( =( =( =( =( =( =( =( =( =( =( =( =( =( =( =( =( =( =( =( =( =( =( =( =( =( =( =( =( =( =( =( =( =( =( =( =( =( =( =( =( =( =( =( =( =( =( =( =( =( =( =( =( =( =( =( =( =( =( =( =( =( =( =( =( =( =( =( =( =( =( =( =( =( =( =( =( =( =( =( =( =( =( =( =( =( =( =( =( =( =( =( =( =( =( =( =( =( =( =( =( =( =( =( =( =( =( =( =( =( =( =( =( =( =( =( =( =( =( =( =( =( =( =( =( =( =( =( =( =( =( =( =( =( =( =( =( =( =( =( =( =( =( =( =( =( =( =( =( =( =( =( =( =( =( =( =( =( =( =( =( =( =( =( =( =( =( =( =( =( =( =( =( =( =( =( =( =( =( =( =( =( =( =( =( =( =( =( =( =( =( =( =( =( =( =( =( =( =( =( =( =( =( =( =( =( =( =( =( =( =( =( =( =( =( =( =( =( =( =( =( =( =( =( =( =( =( =( =( =( =( =( =( =( =( =( =( =( =( =( =( =( =( =( =( =( =( =( =( =( =( =( =( =( =( =( =( =( =( =( =( =( =( =( =( =( =( =( =( =( =( =( =( =( =( =( =( =( =( =( =( =( =( =( =( =( =( =( =( =( =( =( =( =( =( =( =( =( =( =( =( =( =( =( =( =( =( =( =( =( =( =( =( =( =( =( =( =( =( =( =( =( =( =( =( =( =( =( =( =( =( =( =( =( =( =( =( =( =( =( =( =( =( =( =( =( =( =( =( =( =( =( =( =( =( =( =( =( =( =( =( =( =( =( =( =( =( =( =( =( =( =( =( =( =( =( =( =( =( =( =( =( =( =( =( =( =( =( =( =( =( =( =( =( =( =( =( =( =( =( =( =( =( =( =( =( =( =( =( =( =( =( =( =( =( =( =( =( =( =(
Hope a poop falls from the sky and lands on you...
Labels: miss., pain., shooting.
8:58 PM
//
Out of the darkness and into the sun.
...
Today is the first day of the four weeks of holiday...
Met CHristine and Soksan at KFC, ate, met Yeowyong at MRT and went to Yishun. Took bus and reached Safra. The whole journey was boring and I just had my earphones plugged and kept my mouth closed while SOksan was there laughing and deesiao-ing Yeowyong I think. Lol.
After wearing the jackets, we began to shoot. Finished 40 when Lao Zhang told us to go over to the bigger room cause I think the competition ended there or something. But stopped shooting and kept the rifles instead. Coach Chaoxiang was like,"That's lame" and that Chee Soksan kept laughing. Hahaha.
She told us to bring the weapons over to the room where the NCC people shoot. That room very nice lor. On top got leaves also. Lol, dunno how to say lah. Hen cool jiu dui le. Hah.. Went 7-11 to buy a drink and slacked. Waited for everyone and went to have dinner at the hawker centre nearby.
Took train and bus home.
Monthly shoot tomorrow. Hope it would be ok..
And it's only the first day...
I only can say that I miss you very very much...
And that day might be the only day I get to see you during the (!!!!!) holidays...
So what I can do now is just hope that everything goes well..
But I have a feeling that I wouldn't get to see you at all...
And I feel so....

This sucks lah!!! =( =( =( =( =(
Feel like dying...
Labels: christine., miss., NCC., Safra., shooting., soksan.
8:10 PM
//
Out of the darkness and into the sun.
Last day of Term 2 =(
HAPPY BIRTHDAY, MUM. YOU ROCK. =)=)=)
Today was quite fun.
Started off with class bonding. You can read what happened at the class blog posted by Sally or what Kristie posted at her blog. Ok, so first up was the SPS Butt game. Jeslynn and I got the chairs ready and they played. So glad to see the class not feeling bored but enjoying the games =)
Next was the so-called 'step-the-balloon' game. I had a purple balloon! Was one of the last few girls to have thir balloons burst. Cheeyuan stepped on it lor, grrrr, and he was still so happy. Ate tidbits after that. Luckily the detention thing was a fake. Anyway, just got one big packet of my favourite BBQ potato chips from Summary (zhiyong) because he just happened to have them, and he just gave it to me. Thanks, Summary!
Then there was the fruit game? Jeron and Cherlyn, haha. Did practically nothing until 950 and went to change for PE. Ian Tan Yang Da (bian)'s a snake!!! PE was fun. Was in Kristie's group. Thank you CHIN ZEIKEI(!!!) for the lollipop =) During recess, continued playing and 2i1 guys joined in. It was fun just watching them play. And Wenhui said something really funny which made Kristie and I laugh, but I forgot what he said already. It was something which was meant to scold Javan when he thundered.
Changed and went up for English. Cheeyuan was still laughing because of the balloon thing. Went to hall for assembly at around 1130. The weather was damn hot and the announcements were boring. Jolene stupid lah. Hoot her. Lol, (imitates Summary:) Siao bushy, you know you hit my leg until orh qeh leh. Lol feel like killing you now!
Went to Mac after school with Soksan, Joelly and Christine. Ate McFlurry and realised that it contains more of the 'total grams' than medium fries! Went back and sat at the front porch as they brought the weapons down. Saw him. Got everything into the bus and left for Safra around 2.
Just sat at the sofas in the shooting place (dunno call what lah..) and talked to Soksan, Christine, Sweden, Jaryl, YY blahblah. Sweden and Jaryl's arm wrestling were good. Lol Swenden was lame. Soksan kept playing with my phone and using it to sms, lol that lamo. Keep want see shuai guy. Like, Chuan Heng? =)
Then the NCC cadets came. Lol.. Junhao stare at me like he saw wrong person like that.. after that he kept laughing. Lol. Then Christine called Lam Junyuan over, haha. Then they went over to around the corner there to sit I think. Then we went to check the detail for shooting tomorrow.
Went to buy drinks at 7-11, and came back. Go the counter or whatever place to ask if there were any lanes available at that time. Then the people very long then went away lor. So irritating, make me stand there so long. -.- Went to bus stop with Christine to find Soksan. Took bus to the MRT station and took train to JEC. Haziq said the prank calls were from Chuan Heng? Imagine if I told Soksan that tomorrow. She'd be so happy =)
Ncc cadets - such unique people. Lol.
Shooting at Safra tomorrow with an afternoon detail and Sunday for monthly shoot around five plus to seven. Yes, I love the aircon. Going earlier to da arcade all those. Diao, Sweden told us only people above 18 can play pool or something.
Damn.
I hate the holidays!!! =(
I will miss you...
Labels: 2I2., birthday., cheeyuan., christine., haziq., junhao., last day., NCC., Safra., soksan.
10:29 PM
//
Out of the darkness and into the sun.
Love Stories.
JESLYNNNNNNN! Cheer up! Don't think too much about it already! Go eat the Shit from Long John or go buy the very interesting thing (some more very big one!) from Fairprice again, and you will definitely feel better one ok! Don't get so upset over that matter. Things might just turn out better sooner than you know! Smile smile smile, and throw all your troubles away =)=)=)
Story 1:Korean Love Story
I have a boyfriend who grew up with me. His name is Jin. I always thought of him as a friend until last year, when we went to a trip from a club. I found that I fell in love with him. Before that trip was over, I took a step and confessed my love for him. And soon, we became a pair of lovers, but we loved each other in different ways. I always concentrated on him only, but by his side, there were so many other girls. To me, he was the only one, but to him, maybe I was just another girl…
"Jin, do you want to go watch a movie?" I asked.
"I can't"
"Why? You need to study at home?" I felt disappointment grabbing me.
"No… I am going to meet a friend…"
He was always like that. He met girls in front of me, like it was nothing. To him, I was just a girlfriend. The word 'love' only came out from my mouth. Since I knew him, I had never heard him say 'I love you' before. To us, there weren't any anniversaries at all. He didn't say anything from the first day and it continued till 100 days…200days… Everyday, before we say goodbye, he would just hand me a doll, everyday, without fail. I don't know why…
Then one day…
Me: Um, Jin, I …
Jin: What…don't drag, just say..
Me: I love you.
Jin: ……you….um, just take this doll and go home.
That was how he ignored my 'three words' and handed me the doll. Then he disappeared, like he was running away. The dolls I received from him everyday, filled my room, one by one. There were many…
Then one day came, my 15th year old birthday. When I got up in the morning, I pictured a party with him, and stranded myself in my room, waiting for his call. But… lunch passed, dinner passed… and soon the sky was dark… he still didn't call. It was already tiring to look at the phone anymore. Then around 2am in the morning, he suddenly called me and woke me from my sleep. He told me to come out of the house. Still, I felt joy and I ran out happily.
Me: Jin…
Jin: Here…take this…
Again, he handed me a little doll.
Me: What's this?
Jin: I didn't give it to you yesterday, so I am giving it to you now. I'm going home now, bye.
Me: Wait, wait! Do you know what today is?
Jin: Today? Huh?
I felt so sad, I thought he would remember my birthday. He turned around and walked away like nothing had happen.Then I shouted… "Wait…"
Jin: You have something to say?
Me: Tell me, tell me you love me…
Jin: What?!
Me: Tell me
I put my pathetic self behind and clung on to him. But he just said simple cold words and left.
I don't want to say…that I love someone so easily, if you are desperate to hear it, then find someone else."
That was what he said. Then he ran off. My legs felt numb… and I collapsed to the ground. He didn't want to say it easily… How could he…. I felt that… Maybe he is not the right guy for me…
After that day, I stranded myself at home crying, just crying. He didn't call me, although I was waiting. He just continued handing me a little doll every morning outside my house. That's how those dolls piled up in my room… everyday.
After a month, I got myself together and went to school. But what made the pain resurface was that… I saw him on a street… with another girl… He had a smile on his face, one that he never showed me…as he touched the doll… I ran straight back home and looked at the dolls in my room, and tears fell… Why did he gave these to me… Those dolls are probably picked out by some other girls…In a fit of anger, I threw the dolls around. Then suddenly, the phone rang. It was him. He told me to come out to the bus stop outside my house. I tried to calm myself down and walked to the bus stop. I kept reminding myself that I am going to forget him, that… it's going to end. Then he came into my sight, holding a big doll.
Jin: Jo, I thought you were pissed, you really came?
I couldn't help hating him, acting like nothing had happen and joking around. Soon, he held out the doll as usual…
Me: I don't need it. Jin: What….why…
I grabbed the doll from his hands and threw it on the road.
Me: I don't need this doll, I don't need it anymore!! I don't want to see a person like you again!
I spitted out all the words that were inside me. But unlike other days, his eyes very shaking.
"I'm sorry" He apologized in a tiny voice. He then walked over to the road to pick up the doll…
Me: You stupid! Why are you picking up the doll?! Just throw it away!!!
But he ignored me and just went to pick the doll. Then…
Honk~ Honk~
With a loud honk, a big truck was heading towards him.
"Jin! Move! Move away!" I shouted… But he didn't hear me, he squatted down and picked up the doll.
"Jin, move!" HONK~!! "Boom!" That sound, so terrifying.
That's how he went away from me. That's how he went away without even opening his eyes to say one word to me.
After that day, I had to go through everyday with guiltiness and the sadness of losing him… And after spending two months like a crazy person… I took out the dolls.
Those were the only gifts he left me since the day we started going out. I remembered the days I spent with him and started to count the days… when we were in love…
"One…two… three…" That was how… I started to count the dolls…
"Four hundred and eighty four… four hundred and eighty five…" It all ended with 485 dolls.
I then started to cry again, with a doll in my arms. I hugged it tightly, then suddenly…
"I love you~, I love you~" I dropped the dolls,shocked.
"I….lo..ve…you??" I picked up the dolls and pressed its stomach.
"I love you~ I love you~" It can't be! I pressed all the dolls' stomach as it piled on the side.
"I love you~"
"I love you~"
"I love you~"
Those words came out non-stop. I…love you… Why didn't I realize that….That his heart was always by my side, protecting me. Why didn't I realize that he love me this much… I took out the doll under the bed and pressed it's stomach, that was the last doll, the one that fell on the road. It had his blood stain on it. The voice came out, the on that I was missing so much…
"Jo…Do you know what today is? We've been loving each other for 486 days. Do you know what 486 is? I couldn't say I love you…. Um… since I was too shy… If you forgive me and take this doll, I will say that I love you… everyday… till I die… Jo… I love you…"
The tears came flowing out of me. Why? Why? I asked god, why do I only know about all this now? He can't be by my side, but he loved me until his last minute…
For that… and for that reason… to me… it became courage… to live a beautiful life.
Story 2:I Love You
Brittney loved basketball
Friends and parties too
And when it came to painting
That's all she wanted to do
She painted everything she saw
Birds, flowers, the sky
Some days she sat at her window
And painted everything that passed her by
But lately she'd been feeling woozy
Her muscles ached a lot
And her parents got kind of worried
So they took her to the doc
The doctor took a couple of tests
To see if everything was okay
Then the nurse came out with a look of sadness
And this is what she had to say;
"I'm sorry but you've got leukemia,"
"You've got about 3 months more."
Then Brittney got up and ran out of the room
And slammed the office door
She ran down the street screaming
And cried her eyes out dry
And stayed up all night
Wondering what it's like to die
Her parents held her tightly
And said, "We love you,"
"We'll make your last few months the greatest,"
"We'll do anything for you."
So Brittney and her parents moved to Florida
To live by the sea
Because Brittney loved the ocean
And when she dies, that's where she wanted to be
She spent her days painting
And horseback riding in by the bay
But one day she met this guy
And his name was Jay
They collected seashells together
And talked about all kinds of things
And then one day while walking
He handed her a ring
It said, "I love you,"
Which brought tears to Brittney's eyes
And when he put it on her finger
She began to cry
"I've got leukemia, and about a month more."
He said," No matter what, I love you,"
"And no matter what, you are the one I adore."
So they spent everyday together
And swam in the Atlantic all day
But Brittney was getting weaker
And it was hard for her stay awake
So one day Brittney painted her picture
And gave it to Jay
She said, "I want you to remember me,"
"Even when I leave this place."
But one day while they were walking
And searching for seashells in the sand
Brittney collapsed and started to lose her breath
And said to Jay, "Please hold my hand."
"I love you more then anyone,"
"You are my only true love,"
"But now my time is up,"
"And I'll watch over you from above,"
Then Brittney's body was lifeless
As she lay in Jay's arms
And he sat there all day
And kept her safe from harm
I hope this teaches you a lesson.
To tell someone you love them whenever you can.
Because maybe they'll be gone tomorrow.
And you wont be there to hold their hand.
Because love is everything to everybody.
Without it, the world would be dead.
So always tell someone you love them.
A parent, a lover, a friend.
Send this to everyone you know,
it makes a big difference even though you don't
think so...
Everyone deserves an "I love you."
Because there may be
No one for that person to say it back to.
===> if ever you liked that someone, or even loved him or her, please have the courage to say it, for who knows
if just that sentence would be too late.
------
The End.
Labels: Love stories.
7:18 PM
//
Out of the darkness and into the sun.
I hate holidays.
Lessons nowadays are like so boring, but to me, it's not worse than the stupid long holidays. Especially when you don't get to see the people around you for a long, long period of time...
I think there was 5 free periods. Jinfei was really funny lol. Then two periods or so were spent on arm wrestling because Eleazar wanted to arm wrestle with me. I won Alfred (left hand), Jeron (left hand?), Eleazar (right hand). Jordan and Cheeyuan won me. Cheeyuan is strong. Laiheng is stronger, didnt dare arm wrestle with him. I think Muhammad's the strongest..
Shot shooting mock competition just now. 357/400 or something like that.. I really wish somebody would just fix an air conditioner in the range. Burning weather + no air con + must wear those thick jackets = so ________ hot! Used up around 2 packets of tissue from Darryl.
Tomorrow's the last day of school, followed by four weeks long of june holidays.. I'd rather run 5km everyday or shoot at Safra (not school -so hot) at least four times a week instead of having the holidays!!
I hope the last day of school would turn out fine. Please, just once, a truely satisfying day.
But I don't mind running around the whole of Singapore if things could be like how it used to be... It's all the fat pig's fault and I hate him for what he did which caused everything to be in such a state...
Does anyone have a time machine?... ='(
6:42 PM
//
Out of the darkness and into the sun.
Sorry...
I felt so guilty.. Really sorry...
Thank you Koh Jiaying for the wonderful present!
=)=)
Aside from Christine, Jayda, Soksan and I staying back together after school, and when "interviewing Cheeyuan" about the Viagra thing during literature lesson, today sucked
totally
..
Why do you seem to be ignoring me... Am I thinking too much or is it really true..
Labels: cheeyuan., jiaying., sorry.
6:38 PM
//
Out of the darkness and into the sun.
HAPPY BIRTHDAY JOLENE AND HUILUN =)
HAPPY BIRTHDAY BUSHY CHUA PEI SHAN! =)=)=) You suck xD But I love you! Hahahaha. Must take care of the tigger ok. If not I make sure your hair grow bushier I tell you.. Anyway, cheer up ok! Don't dwell on the results already, at least you know DNT is important! Go go bushy! Show the leaves and the branches (your good friends!) that you can get top 10 position one ok! Hah! (The hah is yi da li make one. Rofl xD)

And Happy Birthday to ONG Huilun too! Another science rep, whoo!~ Since you didn't accept the sweet wrapper, I will try get present LOR. Hope your birthday wish comes true!
Today was ok lah.
The NCC boys sai (as in tanned) until super nice. Especially Ian. It's like his skin is red. Alfred looked like bangala! Zhiyong (Siao summary!) went to peel the skin at his nose. Lol then got one patch:D
Reading was actually very sian one, but had "entertainment" from Kristie si pokpok and Shinan. Crappers =) Tingting lor, she sick so she didn't come in the morning. Math after that, because Mrs Tay took over PW lessons. Demerit point for not bringing math textbook... =(
Health Check up after that. Kristie was swinging her socks! They wanted to see us strip lah, so don't talk about it. Jeslynn's favourite lor. Then geography also don't have because check up was very long. Recess. Didn't eat my pau because I didn't go down and nobody wanted to buy =(
Two periods of english was spent on scrabble. Had alot of pictures but cannot upload cause, say already, I'm not using my computer. Anyway lazy to upload. Chinese after that, followed by LFK's boring lessons. Tomorrow still have lor.. Can die already lah.
Mr Chan came then gave the paper for retest. So sad right. But he finally allowed me to take the paper out because we wanted to have lunch out and there was still shooting after that so I could pass to him at the range. Thanks, Mr Chan! =) Went to KFC with Jayda, Christine, Lam Junyuan, Joelly and Sweden. Haha. Their science all super good lor. Especially the
get 80 marks one~
>:(
Shooting after that. C Boys shot. Jayda and Soksan had to shoot today around 5+ and Christine and I shooting this thursday. Went to 2i3 classroom and talked alot for like an hour or so. Then went for tuition with Janelyn and Boontiang. Then science with Jan. Sian ok.
Rushed back home to watch Ben Xiang Jian Li Shi. Then this person called lol. And Cherlyn came to my house to watch TV. Haha, and Jianyuan was super funny lah! I kept laughing hard at him. Then they kept taking the video of the front row. So malu... Then alot people were like I saw you on TV on TV on TV.
Weiliang: Ya. You changed. Change become more sotong already. I keep laughing.
Zzz. Shortie. And I think that's all.
21/5- Some dry firing
22/5- Mock competition
23/5- Transport weapons to Yishun Safra
24/5- Training at Yishun Safra
25/5- Monthly shoot at Yishun Safra

June holidays
- At least 3 trainings a week at Safra! Zomg, got air con!
- BBQ at West Coast.
- Remedial lessons.
HUIEN (Da Chang Jin) LOVES MR ... Button-going-to-pop-out! xD
PING PIANG! =)
I really am trying my best to tell you the truth...
But I really cannot do it lah! ...
=(
Labels: birthday., jayda., jolene., shooting., soksan., weiliang.
10:28 PM
//
Out of the darkness and into the sun.
Fuck them.
Happy birthday, Amelia Loke Jiahui =)
Happy Vesak Day. God bless.
Just came back from JP. The weather so freaking hot.
Went to the temple around Bugis cause today's Vesak Day. Then went Raffles there take train to JP and went to Long John to find Jolene, Jeslynn and Jeron around 140. Sorry lah lol. Then went walk around JP and Jeron went arcade. Saw Hailin and Jolene said she saw Charell.
Then no nice movies to watch at the cinema. Saw Shawn See and his girlfriend and this funny guy. Then went to Kiddy Palace and bought some things and Jolene's present. Went to buy MYUK pencil case for my brother. Then just walk around lor. Went popular and saw this super nice Spongebob book!! I want!!!
Pretended to go toilet and went to buy Jolene's stupid cakes instead. Went mac to find them and Jolene suspected but didn't know what I bought. Jeslynn and I bought fries and stuck them onto the cakes for candles and then the ice cream as the lightings.
Stupid lor after that. I toppled some of the cakes over lah can. Then hor some stupid guys keep laughing at me. Fuck lah so rude can. Then Jeslynn say it's very funny lor. Grrrrrr and this Zhenyang-looking guy (just not so tanned) stared at me with his mouth open. His friend, which happens to be a Mokpeihan-looking guy, was like talking about me to his friends and giving that what the hell look.
Nabei. It's like I never de jui them then they give that attitude. Then some bangala beside the Zhenyang-looking guy also keep laughing. After a few min, he and the Peihan-looking guy keep nudging the Zhenyang-looking guy and said,"Go lah" or whatever shit. Grrrrrr. Maybe it means: go lah. tell her she's such an embarrassment. Shit them.
Anyway, continued to eat the cakes. Jolene was happy. Well, of course she had better be, after all the trouble and embarrassment I went through ok! So ulu lah. Saw Derek, Weiyang, that weirdo Jacky guy and some others in mac. And also Huiwen, who worked there.
After that, Jeslynn left and Sarah & Cherlyn came. Went to arcade to see if Jeron was there. So sad he wasn't. Went back to Fairprice again to see the ultra big.. pad lah. LOL Sarah kept trying not to laugh. Is the (imitates Zhiyong!) siao Bushy want go see one lor. And I had no idea that a cabbage costed less than 20cents! (sheng sheng sheng, wo jui bang)
Went to the TS CD shop after that. Know what?! SKY OF LOVE CD IS FINALLY OUT LOR. OMGZ! So happy! =) I can finally watch that super touching movie again. PS I Love You is also out already. Jolene promised to buy Sky of Love CD for me, unless if she doesn't, I'll try to save up and buy asap =)
Walked a while more and went to take train with Jolene and Cherlyn. Sarah took bus home. On the train, Jolene kept calling other people from my contacts lor. Then got one incoming prank call which I thought is she call one, as in outgoing. Stopped at Chinese Garden and went into Parc Oasis because Jolene's the resident ma. I want to visit Brandon and Sarah (Goh) again. They live at the topmost level. The view there's very beautiful.
Took 187 home after that.
Missing my primary school friends alot suddenly.
Yeyang, Allan, Linyan, Sabrina, Jiawei, Yihao, Riyaas, Maungthet, Cheryl, Qinjiang, Zhihan, Ian, Bryan, Amelia, Liqing, Lixuan, Wanqi, Berber, Hughes, Weiliang, Darius, Jonathan Tay, Jonathan Tan, Jonathan (prefect), Wenkiat, Zhiming, Yijin, Yingxin, Sally, Yingchong, Leroy, Siyang & Neha (HAHAHA), Vanessa, Shihui, Mabel, Anna, Xunbin di, Sharifah, Timothy Tan, Timothy Tay, Benjamin, Ian, Kevin, Zahra, Khiameng, Yuehan, Qixia, Keefoong, Wan'Er, Sihong, Eileen, Angeline, Vishaki, Eunice, Chaoxiang, Isa, Aloysius, Xiyun, Grace, Aileen, Siying, Jolene, Nadhir, Chloe, Qinyu, Xinyi, Karen, Louis, Yihong, Eugene, Danielle, Hilda, Lixing, Weijian, Junyang. (Cannot continue anymore)
And Nigel Tan in England. Haha.
=)
6:20 PM
//
Out of the darkness and into the sun.
-
YOU EGOCENTRIC =(
10:14 PM
//
Out of the darkness and into the sun.
-
Sian.
Just remembered about the cervix thing I said that time. Ok, cause during science paper, at the last page must write about the boy's the that part right, or whatever it is. Then I filled in three blanks with the word 'cervix'. I didn't know so just wrote lor cause I didn't study much on that chapter.
Obviously, it was wrong. And Eleazar Cheeyuan Tingting they all say it's a girl's part not a boy's part. Then they kept laughing at me. Until now Cheeyuan always call me 'three cervix'. What's the meaning of cervix lor.. Heard that it's somewhere around the womb. Only thought it was boy's one what..
Ok enough of it. I don't know how to handle the June holidays. I wonder if people ever die of boredom.
Next week having some shooting mock competition on tuesday. Die.
5:54 PM
//
Out of the darkness and into the sun.
-
So sleepy already.. Good night..
Be careful tmr...
12:26 AM
//
Out of the darkness and into the sun.
-
Registered monthly shoot (OPEN & NYT) at Yishun Safra on 25th and 31st May. I like the arcade & bowling alley there.. But why must it be on those dates instead of the other date...
Finished Mrs Tay's graph.. I cannot play Audition because my computer cannot be turned on. Using my brother's, and he's so bloody irritating.. -Controls anger-
Fuck. Hate people who don't understand the situation and pretends that he/she knows everything.
All my fault lah can. I pretend lah k. I too stupid already, no brains, only know how to bluff people make them think I very miserable like that. All my fault, happy?
Can't say how I felt after seeing that, because what people would think of is that I'm just pretending...
9:26 PM
//
Out of the darkness and into the sun.
Bored.

Soksan!

Got these from Huien's blog. That's my hand alright, but Huien suggested it =) It was super funny and we kept laughing. Then after many thousand times, it got in - The perfect capture of LFK. Go to
Huien's blog
for some videos. Lol, one of them was about this friend thing, but it's not true. I said that in case Mr Lee suspected. Another one was about laughing at the book, which was, of course, not true also. I had no idea what the book was about anyway.. "60 years already!" (Last video I think)
Pokpok's at home and I'm home too. Quite bored. The moron isn't online and there's no one else to talk/crap with, besides Kristie. Ate yoghurt bars for lunch because nobody's at home to cook and I'm lazy to walk to the market, or the mcdonalds nearby. Don't want to cook maggi also.
I love the After Eight chocolates. It's even nicer than Merci. Gosh.
Going out with Jolene to some place on Vesak Day (this monday) to buy her her stupid present. =) I don't know where to go, but I want to go to Marina Square, Vivo or Wisma Atria. I want a white PSP and I want to play with Sweden's and Kristie's PSPs. Grrr. Lucky people.
Miserable pineapple =(
Please tell the people around you that the person you like is her and not me so that they would stop calling me your name and so that everybody knows the truth instead of the rumour... And so will she... That would be so much better, right...
2:52 PM
//
Out of the darkness and into the sun.
-
"60 years already!"
Lol. The book wasn't interesting. I was laughing at LFK. I had no idea what the book was about.
Actually it wasn't a friend or anything. I pretended because Mr Lee will suspect if I didn't.
Credits:
(Hui En.)
2:26 PM
//
Out of the darkness and into the sun.
Lyrics.
I'll be your dream
I'll be your wish I'll be your fantasy
I'll be your hope I'll be your love
Be everything that you need
I'll love you more with every breath
Truly, madly, deeply do
I will be strong I will be faithful 'cause I'm counting on
A new beginning
A reason for living
A deeper meaning

I wanna stand with you on a mountain
I wanna bathe with you in the sea
I wanna lay like this forever
Until the sky falls down on me

And when the stars are shining brightly in the velvet sky
I'll make a wish send it to heaven
Then make you want to cry
The tears of joy for all the pleasure in the certainty
That we're surrounded by the comfort and protection of
The highest powers
In lonely hours
The tears devour you

I wanna stand with you on a mountain
I wanna bathe with you in the sea
I wanna lay like this forever
Until the sky falls down on me

Oh can you see it baby?
You don't have to close your eyes
'Cause it's standing right here before you
All that you need will surely come

I'll be your dream
I'll be your wish I'll be your fantasy
I'll be your hope I'll be your love
Be everything that you need
I'll love you more with every breath
Truly, madly, deeply do

I wanna stand with you on a mountain
I wanna bathe with you in the sea
I wanna lay like this forever
Until the sky falls down on me

I wanna stand with you on a mountain
I wanna bathe with you in the sea
I want live like this forever
Until the sky falls down on me...
10:44 PM
//
Out of the darkness and into the sun.
Happy birthday, Shinan =)
Happy Birthday, Shinan =) Hope you've had a nice day.
Today was ok...
Mrs Tay took over two periods of project work. PE after that. Took timings of the runners with Cherlyn & Alfred, and went to play frisbee with Ian, Tingting and Jordan. Ian hit the frisbee at my ribcage. Super painful. Signed the cards thing for english lesson.
After recess was science, followed by a period of math. Borrowed the textbooks from Soksan & Sweden and bought the french curve. I like Jordan's bendable(?) ruler, very nice to play with. Mrs Tay kept asking me questions lor. Chinese was cancelled and went to photo taking.
They took a damn long time to get ready and I did not get to stand with Huien in the end. It was super boring and so embarrassing when the students started coming in the hall one by one, then the stupid camera man keep tell people to move move move. Didn't take the informal shots.
Went to sit with Jolene. Mdm Yee scolded us after that for not going to trainings often. Dots, I felt really irritated. Grouped with Jolene, Jiayi, Alfred, Ian, Sarah and Cheena for the newspaper collection thing. It was very fun at the first part at the first half of the block. Really it was.
The other part was boring. Ian and Cheena then went back to school for Math Olympiad. Jolene and I left for school earlier than the class because we needed to return to class urgently, and we took 98 back. Ms Dai gave me the class key. Then, after 15min or so, Jeron was back. After 10min, Eleazar & Leslie came and then followed by the class.
They took quite some time to get their bags and get down to the hall. Diao. Then, we took Ian, Cheena and Nisa's bags down and locked the classroom. I carried Cheena's one. Heavy like siao. Got to the hall and returned Ms Dai the key. Started the reflection on the newspaper collection or whatever its called.
The weather was bloody hot and I was burning under the sun. So gaowek(?) can. Then, went home.
I cannot go into MSN and I'm freaking pissed. Knn, and the holidays are coming. Holidays suck. I'd much rather go school for lessons.
I wish I could talk to him....
Labels: birthday., ian., jolene., jordan., mrs tay., shinan.
6:05 PM
//
Out of the darkness and into the sun.
=)
Seriously, everytime I see people like Jayda & Kendrick and Christine & Noppadol together, I really admire them. I find such couples really sweet, unlike others who just stead for the fun of it and to have face (mian zi) or something. I mean, why do people like to go steady for nothing, and then break a few days/weeks later and get themselves another new person of the opposite sex? I find it a bit or maybe very ridiculous ok. It's like simply playing with each other's feelings.
But when I see those serious couples, I really pei fu them alot and alot. I would be there thinking to myself how sweet it is to have a guy you like who likes you too to be there for you whenever you need him. Lol I don't mean like say I desperately need somebody with me or anything ok! I mean it's really nice ok. If I were them, I would really cherish the fact that you have someone who (hopefully) really cares for you.
I know this is very random, but I just feel like expressing what I feel. It's really super super sweet can! Hope they last long! =)
Happy third month to Jayda & Kendrick!! =) =)
10:08 PM
//
Out of the darkness and into the sun.
xD
I like you... too?
PING PIANG! HAHAHA!
I'm super high now. Wahahahahhahahahahha~
Today was nice =)
Geog and lit super sian lor. Read the book read read read until want die like that lor. Then chinese also quite boring, I forgot what happened. I just remembered Cheeyuan kept singing: We are family~ And Dai lao shi scold him.
Got back english results cause Mr Yeo finally came. I PASSED MY OVERALL LOR scare me to death. Mr Yeo lor, shook his head when he returned me my paper, then I saw the results was a pass and he laughed when I scolded him. Omg, Suuu-mer-ry (Zhiyongisadog) got highest for summary can. He got 24/25 lah. But I got 23 and I was super happy. Failed some other tests, so was glad when I knew I passed overall. I was like dancing in class but nevermind lah.
Then I wrote the Cookie Cream thing for the report. As in there were names like Flour, Cookie, Cream, Salt, Pepper then dunno have what lah. Cheeyuan wrote the 'I am Ping Pong Piang'. The teacher who marked the papers had no sense of humour and failed us lor what the hell. Some more Mr Yeo read them out to our class and even to 2i3.
Went to Science lab for science. I got 49.5 so Mr Chan will pass me in the report book but I still have to do that zzz retest because those below 50 must do. Damn. The experiment was quite nice, though. The rainbow colours were so pretty =) Then the stupid Eleazar Cheeyuan Haziq ALfred they all keep saying about my paper about the three cervix thing. No time to say that now, will say it on Saturday.
Anyway, the Captain's Ball match was super nice and hilarious can! HAHAHA. Especially Jordan. Sally kept laughing like mad also. And Jayda scored own goal hahaha super funny. A lot of things happened but lazy to say lah. But this was what made me so high when I got home. And hope Kristie recovers from the sprain (Jordan says: London Bridge is falling down!) and that Jeron won't get so angry. Dunno why he needed to be so pissed.
Went to bubble tea shop with Cherlyn before going home. The aunty recognised me rofl. Some Sec 2 weirdos knew my name and I didn't know why. Then they kept laughing lor. And the clumsy geek (hahaha!) dropped her coffee milk tea and the aunty was very kind to make another one for her. Haha.
Audi a while when I got home. So malu lor. THe com keep lag and kept missing, so it's like so blah like that. Dinner was chicken rice, like the bodoh person. By tomorrow must recover already ok. 关心 you rofl. Haha whatever.
WELL DONE 2i2! We are the champions still, whether we won or lose. You guys rock lah ok! Ahhhhhhhhh so happy!! =)
(And tingting & Cheeyuan went: PING PIANG! xD)
6:58 PM
//
Out of the darkness and into the sun.
!!!!!!!!!!!!!!!!!!!!!!!!!!!!!!!!!
ok..............
ok..............
fine...........................
i get it now..............................
.....................................................................................
.....................................................................................
.....................................................................................
.....................................................................................
.....................................................................................
.....................................................................................
.....................................................................................
.....................................................................................
.....................................................................................
.....................................................................................
.....................................................................................
.....................................................................................
.....................................................................................
.....................................................................................
.....................................................................................
.....................................................................................
.....................................................................................
.....................................................................................
.....................................................................................
.....................................................................................
.....................................................................................
.....................................................................................
.....................................................................................
.....................................................................................
.....................................................................................
.....................................................................................
.....................................................................................
.....................................................................................
.....................................................................................
.....................................................................................
.....................................................................................
.....................................................................................
.....................................................................................
.....................................................................................
.....................................................................................
Heart bleeds...
And bleeds...




And bleeds...
Labels: 14th.
8:36 PM
//
Out of the darkness and into the sun.
-
Today was ok lah =)
Geography, math and then PE. Omg, Mrs Tay lied to me. She said I failed paper 2 most probably, so since I failed paper 1, I wouldn't pass overall. But I passed paper 2 and it pulled me up to a passing mark! Nearly screamed when I saw my paper 2! But I know I should have done better...
PE in the hall. They played Captain's ball and the guys (Azhar, Haziq, Cheeyuan, Zhiyong, Leslie, Eleazar, Guanliang, Alfred, ...) played this game which seemed to be like Dodgeball. Super funny! Especially when Kristie kept using Cheeyuan's phone to take picture of Azhar's butt. HAHAHA. HAHAHA. It's really funny ok! Then I was sitting down of the floor, so Azhar's ass kept blocking my view lah.
Haha, ok enough of his ass. Mr Yeo didn't come again for english, zzz, so I read a book for a period. Haziq, Azhar, Aishah and a few more malays were playing some game I think.
Then suddenly,
Haziq:
Kristie with ... Ian (Chow)! (Think that was what he meant)
They:
-laughs-
Haziq:
Then Cheowyi with ... Cheowyi ...
(Haziq starts gossiping with Azhar and Hazairi)
Kristie:
-turns to me- Kenny Tan! Hong Hwee~
Me:
(diao)
Haziq:
(continues) ... with ... ah!
(Haziq points at me)
Haziq:
with Lee Fong King!
Everyone:
-laughs and laughs-
Lol! I wanted to smack his face. And Aishah laughed alot when what Haziq said turned out to be Mr Lee. Rofl.
I went over to play Poker with Tingting, Ziqi, Ian and Laiheng for the next period. Played er shi yi dian. I would've fa cai if I was the zhuang and if we had played with money. Haha, it was fun, especially when we played Cheat. Tingting, Ian and I were laughing super hard.
Got an extra mark for chinese ying yong wen because teacher calculated wrongly. Then everybody were talking about the BBQ and Ms Dai's balloon thing, because one of the lessons clashed(?) together with the day of BBQ. Then next was LSA, which ended up having us to do some crap survey lor.. What the hell...
Then the class spent the rest of the time arguing about the BBQ thing.
Went for lunch with Christine and Joelly. I love Sweden's PSP can! Omg! That game, some DJmax thing. But I kept breaking the combo, so it's like super annoying. Especially when Jayda played until 100+ combo and I made it till 200+ until I broke it. Damn. And Sweden had his PSP with no batt in the end. Haha.
Training was ridiculous. I have lots of things to say, but it's better to just keep my mouth shut. And when we went down to the canteen for a drink, the NCC people were there and I saw Alfred doing jumping jack very funnily. Hahaha! When we got up to the range and I looked down, Cold was hugging Junhao for about 5 seconds. Lam JY was flapping his hands. (Really, Huien saw also!)
-sigh- Great, there's LFK's period tomorrow. Hope Mr Yeo will finally come tomorrow and return us our English papers.
7:35 PM
//
Out of the darkness and into the sun.
Big loser...
Happy birthday, Zhengxin. Hope you've had a wonderful day.
I'm feeling okay.
I'm feeling okay.
I'm feeling okay.
Got back most of the results. I'm really happy to get 61/70 for the chinese composition, but the rest of the marks were atrocious. Got 49/100 for science at first (some people who had always wanted to beat me might be cheering now), but then Mr Chan gave me half a mark more. So it's a 49.5/100. But Mr Chan said it's a pass...
I cannot disappoint Mrs Tay with the horrible math results like that anymore.. She said that I could've done better and that I was one of the better pupils in math. Puke if you want to, nobody's stopping you, but what I really think is that I'm such a letdown to Mrs Tay and also my parents ...
Geography was
no way better...
I'm like, such a failure ... ...
---
I don't know what happened, but even if things could go on like the normal days, something has changed everything and all I could do was just wait. I mean, I really don't know what exactly happened ok... I feel so distant from you and I dunno why but I don't like this kind of stupid feeling...

Just hopeless in everything.....
6:33 PM
//
Out of the darkness and into the sun.
Chicken Soup
Adapted from: Chicken Soup for the Preteen Soul.
If I could change the world for the better, I would..
Melt every cold heart and mold them into new warm ones.
-Scarlett Kotlarczyk
Find another way to test drugs instead of using them on animals.
-Brandon Barger
Make it so every kid would have a warm meal, and no one would go starving.
-Timoth Blevans
Travel back in time, and make sure the people who invented drugs and smoking never discovered or invented them.
-Lisa Cline
Make it so that kids don't have to go through child abuse.
-Kristen Hamilton
Make the world a happier place with no bombings or school shootings.
-Chap Arst
Plant the rainforests back all over the world, so that the trees will grow and the rivers will flow, and bring back the animals that have died out (except for dinosaurs).
-Kyla Cangemi
Fix that hole in the ozone layer so that the heat of the sun won't kill us.
-Nikol Pegues
Create vehicles that would run on natural resource waste material to stop the pollution.
-Rosie Huf
Bring back all our lost loved ones for a day.
-Rita Koch
Put a smile on everyone's face.
-Chris Kirkpatrick
If only wishes were to come true.
Sigh. I'm only dreaming...
7:56 PM
//
Out of the darkness and into the sun.
ZZZ
I JUST CAN'T UNDERSTAND. WHY DO THE GOOD PEOPLE ALWAYS HAVE TO LEAVE THIS WORLD AND WHY DO THE BAD AND BLOODY IDIOT ASSHOLE PEOPLE ALWAYS GET AWAY WITH ALL THE BAD DEEDS OR CRIMES THAT THEY HAVE COMMITED. WHY DO THE GOOD PEOPLE ALWAYS DO MANY GOOD DEEDS BUT GET PAID BACK WITH NOTHING BUT SHIT IN THE END AND WHY DO SOME STUPID NO GOOD USELESS DUMMIES GET ALL THE LUCK EVERYTIME.
WHY DOES GOD HAVE TO TAKE AWAY THE GOOD AND KIND PEOPLE ONE AFTER ANOTHER. I DON'T KNOW WHAT WRONG HAVE THEY DONE TO DESERVE SUCH AN ENDING OF LIFE OR ANYTHING. HOW COME THE NICE PEOPLE END UP BEING PUNISHED INSTEAD OF THE EVIL PEOPLE. PEOPLE ALWAYS SAY, OH LIFE'S LIKE THIS LIFE'S LIKE THIS LIFE'S LIKE THIS. LIKE GET A LIFE COME ON THEN WHY IS LIFE LIKE THAT THEN!
MAYBE AFTER SAYING ALL THESE, YOU MIGHT NEVER KNOW THAT I MIGHT DIE THE NEXT DAY. GOD CAN JUST TAKE MY LIFE UNEXPECTEDLY WHEN I CROSS THE ROAD TOMORROW OR WHEN I'M OUTDOORS AND PERHAPS A METEORITE OR BOMB WOULD LAND ON ME HOW THE HECK WOULD I KNOW.
IT'S JUST SO SAD BUT STUPID TO SEE SUCH THINGS GOING ON EVERYDAY. WHY CAN'T THERE JUST BE PEACE, NO WORRIES AND PURE FAIRNESS FOR JUST ONE BLOODY DAY. WHY DOES THERE HAVE TO BE WARS IN COUNTRIES. IS IT VERY COOL TO FIGHT WITH OTHERS AND COMPARE WHICH WEAPON IS MORE CHEAP OR SUCKY. WHY DO INNOCENT PEOPLE HAVE TO GET AFFECTED BY SUCH INCONSIDERATE FREAKS. IN THE END THOSE POOR PEOPLE CRY OVER FOR THE LOSS OF THEIR LOVED ONES' LIFES. BUT DO THOSE INCONSIDERATE PEOPLE CARE? NO THEY DON'T! BECAUSE IT'S NOT THEIR FAMILIES WHO ARE HARMED.
OK OK I GET IT, LIFE'S UNFAIR AND LIFE'S LIKE THIS, RIGHT?!
BUT WHERE THE HELL IS THE JUSTICE IN THE WORLD?!?!
Damn, I should cool down. Still, at the end of the day, I don't understand what's the big problem with some peabrained and cuckoo baskets in the world who don't care about the people around them at all, or why God have to take away innocent lives one after another and not punishing the bad people.
And to people who read this, thank you but I don't need your comments.
I feel so stuck up. I know some people might find that I've gone bonkers or perhaps they support the evilness in this world I have no idea but for all I care I still don't think this is right of them to do so and I really want peace & justice in the world.
And sorry if this post has offended anyone. I just cannot tolerate/stand it any much longer.
7:22 PM
//
Out of the darkness and into the sun.
I hope Aizhen cheers up =)
Yesterday was Mother's Day and Sihong's birthday.
Happy Mother's Day to Mum and all the great mothers in the world. And, Happy Birthday to Sihong, too =)
---
HAPPY BIRTHDAY, JOCELYN TAN JIN LE. HAHAHA. Hope you have a fun time at Swiss Cottage. Looking forward to meeting you again, you idiot =)
Thank you...
Ian for the dancing Spongebob & Patrick.
Nisa for the underwater sea creature.
Ziqi for the card, keychain and present.
Jeslynn for the present.
Today was filled with lots of moodswings.
Had reading in the hall because the parade square was wet. It was goddamn hot and suddenly felt like building a few more ozone layers around Earth if I could to prevent the heat from coming in and burning me. Chinese after that. Ms Dai scolded us for some twenty minutes and I actually passed both listening and paper 2. Super happy, but Kristie told me that I should not be so contented with marks which aren't that good. I guess she's right.
Lit was boring. Recess was boring. ME was boring. And music lesson was the most boring... Mrs Low didn't come (again), and the whole class was in chaos. It was (tells myself to refrain from using vulgarities) very very,
very
annoying and they were just simply
not being considerate
to the people in other classes and the people in their own class.
I was feeling extremely pissed & irritated with them, and sad & emotional over something else. So I sat at my place and either stared at thin air or hid my face under my arms. Sorry to those people whom I didn't answer when you were talking to me during that time. I just felt so ... nevermind...
DNT was quite boring too. Tingting and Jordan helped me in the practical and I was just hanging around. Failed my DNT paper. Perhaps this would make some people very glad because they've finally, or something, won/beat their enemy in the exams. Probably they're feeling really proud of themselves now, because they might have just experienced a sense of achievement.
Went to arena (or whatever it's called) with Huien, Sweden, Christine, Joelly and Lam -laughs- Yuan. The bowling alley was closed and the pool (whatever it's called, also) was fully booked. So we went back to Jurong Point and had lunch. They left first and I went to The Wallet Shop with Huien a while, and went home.
There's finally math tomorrow. Even if some people aren't happy, I'm really delighted and I'm looking forward to dear Mrs Tay's lessons =) She was super sweet today.
---
I don't know what's happening. But you keep on appearing and lingering in my mind, and that's super annoying and distracting. I'm trying my best to get rid of you out of my mind, by all means, but why the hell do I keep thinking of you everytime?!?!?!?! GRRRRRRRRRRRRRRRRR. This thing is driving me cuckoo...
---
Aizhen isn't feeling so good nowadays. I really hope she cheers up and not let the people around her worry for her.
PLEASE CHEER UP, LIM AI ZHEN =)
6:07 PM
//
Out of the darkness and into the sun.
150th post!
This video was totally
hilarious
.
---

From Aizhen love =)

1. What will I be most focused on most of the time?
Someone.

2. What do you want the most now?
I want to talk to someone I feel like talking to because I'm super bored now! -frowns-

3. Who is the person you trust the most?
Nobody.

4. Do you think you have enough confidence?
Why is confidence needed now.

5.If you have a dream to come true, what will it be?
To have someone I like to be there for me.

6.Do you believe in seeing a rainbow after rain?
Yes, why not.

7. What is your goal for this year?
I'm aiming to get into a good class next year, stop thinking so much about other things which would distract me and control my temper whenever I get angry. I'm trying ok!

8. Do you believe in eternity love?
Unfortunately, yes.

9. What feeling do you like the most?
Joy =)

10. What are the requirements that you wish from your other half?
I don't know.

11. What feeling do you hate the most?
Sadness+guilt+emotional+failure = The feeling of as if it's the end of the world.

12.Do you cherish every single friendship of yours?
I hope I do.

13.Do you believe in God?
Yes, of course.

14.What do you think is the most important thing in your life?
Friends to be there for you when you're down.

15.Who do you hope to be always there for you?
That person.

16.Who is your best friend?
None.

17.Who cares for you the most?
My father.

18.Do you think "LOVE" is stupid?
Love isn't stupid. Not when you know how to cherish it with your loved one/s. But sometimes, it can be of the opposite.

19.Who do I hate the most now?
There are so many people to hate, but it's best to just forgive and forget, I guess.

Added question:
20. Who do I feel like killing now?
Nickelodean for having too little Spongebob shows >:(

Randomly remove one question from above, and add in your own question, make it a total of 20 questions. Tag 8 people in your list , list them out at the end of this post. Notify them in their chatbox that he/she has been tagged and whoever does the tag will have blessings from all people.

1. Krispok.
2. Jiawei.
3. Cheryl.
4. Cold.
5. Christine.
6. Jiaying.
7. Cherlyn.
8. Ian.

And anyone who wants to do it =)
---

Another quiz - from that Shinny Alfred.

Name 20 people you can think of right now.
Don't read the qns till you named the 20 people.
At the end of this, chose 5 ppl to do this.

1 Jolene
2 Cherlyn
3 Jeron
4 Cold
5 Krispok
6 Tingting
7 Jiawei
8 Cheryl
9 Aizhen
10 Shinan
11 Alfred
12 Jeslynn
13 Sarah
14 Diyanah
15 Zhiyong
16 Ian
17 Christine
18 Wenhui
19 Joelly
20 Huien

How did u meet #14 (Diyanah)?
When I got into class 1R2/2i2.

#1 (Jolene)?
Same =)

What if #9 and #20 dated (Aizhen & Huien)?
Uh.. Nah don't think so.

#6 and #17 date (Tingting & Christine)?
Come on, they are not lesbians and besides, Christine has her darling Noppadol~

Describle #3 (Jeron)
He's nice but sometimes out of no reason just tell you he's going to play drums an hour later at JP/JEC or something like that. Then maybe blame his friend Tan Kimhui (or something) for injuring his leg. I dunno lah. And he's weird because he dreams of chickens, birds and cranes. But overall, he's ok.

#8 attractive (Cheryl)?
HAHAHA. She's super hot xD (Cheryl, you heard that?)

Describle #7 (Jiawei)
Hm, not sure actually. Just a girl who's born on 13th July (I remember ok!) and has super glue on her to make sure that her head does not fall or roll off =)

Know of any #12 (Jeslynn) family member ?
Not sure.

What will you do if #18 (Wenhui) confesses to you that he likes you ?
Haha, lame.

What language does #15 (Zhiyong) speak ?
Zhiyong94isadog. Dunno lah he a bit siaosiao one lor. People pronounce summary as like sa-mer-ry (or something like that) and he pronounces as suuumery. Then he see me then will call me siao za boh. Sot sot one.

Who is #9 (Aizhen) going out with ?
Dunno leh I also want to know. You find out le tell me.

How old is #16 (Ian)?
Thirteen plus.

When is the last time you spoke to #13 (Sarah)?
Either thursday or friday.

Who is #2 (Cherlyn) favourite band/singer ?
Suar Jeron. -laughs-

You ever date #4 (Cold)?
-laughs- NO! If on date with him he will keep sing and sing one. xD

Is #19 (Joelly) single ?
Yea but she's crazy over that dunno what band and guy, haha.

What's #10 (Shinan) last name ?
Yee? Pok?

Would you ever be in a relationship with #11 (Alfred) ?
Part time boyfriend, hahaha! Ok nevermind. No.

Primary school of #3 (Jeron)?
Westgrove.

Where does #6 (Tingting) live ?
Jurong West the landed house lah! -boxes tingting-

Whats your favourite thing about #5 (Krispok)?
Got meh? Lol okok, uh, her determination I guess.

Have you seen #2 (Cherlyn) naked ?
-.- No.

5 people to do this survey!
- Aizhen
- Lixuan
- Jeron
- Wenhui
- Diyanah

And, again, anyone who feels like doing it =)

---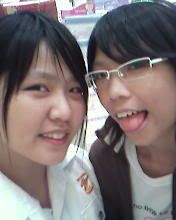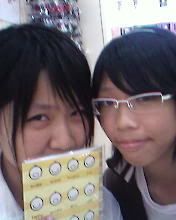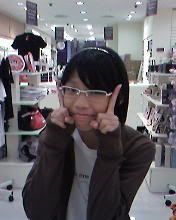 I guess I was wrong... =( =(
11:46 AM
//
Out of the darkness and into the sun.
:D
Maungthet's blog song is bloody freaking NICE OMGOMG. Broken Hearts Parade by Good Charlotte. Makes me super high.
Oh oh oh
Oh oh oh
(Here we go)
oh oh
Oh oh oh
Oh oh oh
Oh oh oh

We got problems
We don't know how to solve them
Everywhere we go, we got some skeletons to follow
We got baggage you know we're gonna drag it
Everywhere we go, for everyone to see, in the...

[CHORUS]
Broken hearts parade
And I'm putting my heart out on display
There's no... masquerade
Just a funeral march for love today
The band strikes up and they're playing a song
Dressed in black and we're singing along to the...
Broken hearts parade
I've never been better than I am today =)
And I'd much rather go to school than being half dead at home with nothing to do. Blah.
11:24 AM
//
Out of the darkness and into the sun.
-
Played audi for a little while just now with Ian. Haven't been touching audition for like.. close to a month? A few changes made to audi. I know I'm slow, lol. Was so happy to see some weird boots and jeans in 'my items' and sold them to buy new clothes.
-CLAPS HAPPILY- =)
And the 9pm show is super nice.
So shuai!! =)
(Duh.. not Julian) But it seems to be like a really emo show. That's all.
8:58 PM
//
Out of the darkness and into the sun.
Happy birthday, Xunbin =)
Happy birthday Xunbin di =)
Today was nice.
Math paper two was, to me, easier than math paper 1. For those people like Huilun, please don't accuse Mrs Tay of anything that she didn't do wrong. What's the problem lor. It's like she sets the paper, you don't know how to do and just said * the tay. Scolded you and you gave me that bloody ugly face.
Please, learn to respect your teachers. If you don't finish the paper or don't know how to do, blame it on yourself. At least even if you were angry, why did you have to use vulgarities at her. At least like, for DNT, LKK didn't tell us what to study, lots of people didn't know and it might be of his fault.
But was it that Mrs Tay didn't tell you what topics were to be tested? Was it that she had lots of free time to go through papers with us before the exam? No right.
I didn't finish the math paper anyway. And I know I'm going to fail DNT.
Went with Jolene to IMM after school, and Ian joined us a bit later. Ziqi and her friend Jiayi also came for lunch with us. Saw Aizhen, Felicia, Xiaochen, Rouyi, Leow Simin. Shopped for presents and spent $21+. It may just be a bit to some people but to me every dollar counts. I'm really broke, and I hope people would appreciate what I buy for them.
Thank you Laiheng for the chocolates, Krispok for the mug, giraffe and card, Aishah for the card and Ms Lim for the handshake. Best wishes to Ms Lim, hope to see her return soon. And Ms chan was super funny lah can. Hahaha.
So I still have to buy Zexun a wallet, Krispok a bag and belated presents for LY, Sab, Sawyi, Jan, Cheryl, JF. Jolene, Shinan and Soksan's birthdays are coming.
Saw many frogs at IMM just now. This cute spongebob dancing thing was super nice. Ian might buy that, yay. I was finding high and low for the Sky of Love DVD. The only nice ones I saw 'The Champion' (super nice chinese show long time ago) and 'Huang Jin Lu' (which is super expensive and anyone who buys this would be supersuper nice). If anyone sees the Sky of Love Dvd, please tell me. Thank you =)
Walked home with Ian and Jolene. They took the bus stop below my house and went home. Had a brilliant time with them.
Exams are over. I can finally audi. Lol =)
Labels: birthday., ian., mrs tay., spongebob.
5:57 PM
//
Out of the darkness and into the sun.
...
Sigh ... ...
8:24 PM
//
Out of the darkness and into the sun.
:D
I'm so happy I'm fourteen.
CHRISTINE OPENED HER BLOG. CHRISTINE OPENED HER BLOG. CHRISTINE OPENED HER BLOG. HAHAHAHAHA. -jumps/skips/rolls/hops/bangs/shouts/screams/yells/laughs-
CHRISTINE ROCKS OK! =) HAHA.
(And so does Mrs Tay!)
6:04 PM
//
Out of the darkness and into the sun.
Happy birthday, Felicia and Cheowyi =)
Happy Birthday Felicia twin! Hope you liked that little thing and I'm getting you the other one next week ok, sorry. I liked the bear you gave, really cute! Hahaha =)
Happy birthday Cheowyi, I love you alot alot =)
And Happy World Red Cross Day?
Today was super X super = super² (YES! I know my math!)
Came to school from back gate and Hazirah gave me that cute thing, and saw Emelia and Aishah:) Went up and Christine and Joelly saw me and smacked the Spongebob Zexun gave at my face. Hahaha. Then some things happened and sorry Christine for you know what but I just cannot lah.
Hui En forgot to give me my cheap sweets from mama shop! >:( Si huien =) Went down after that and tried to find Krispok in front where the Red Cross people were at. Shipok was super lame! Dunno what facial.. And aizhen was super cute can. Left the receipt in the bag, haha.
Science exam was easy and I did both questions 3 and 4. Math was quite difficult to me and I felt like strangling LKK. Some more he didn't tell us what to study for DNT tomorrow and we're gonna flunk man. Went for yummyyummy chicken rice after school and gave Krispok $2 for dunno what reason. Too much money already, lol.
Had difficulties getting up and down the bus. Damn embarrassing can. Luckily there was Cherlyn the geek to help me carry or else the cranes would probably be flying everywhere. (Then jeron would run away, rofl)
Oh ya. And I was like skipping and jumping and shouting away happily when I saw Mrs Tay today after school. Like: "MRS TAY! MRS TAY! HELLO, MRS TAY! LALA, MRS TAY~" And she gave a broad smile =)
---
THANK YOU to...
People who wished me happy birthday in advance:
Jordan, Diyanah, Sawyi, Khiameng, Nicholas
People who wished me happy birthday:
Lixuan, Krispok, Aizhen, Eleazar, Ian, Jeslynn, Xiaochen, Jayda, Hazirah and her friends, Joelly, Christine, Sabrina, Khiameng again, Shinan, Tingting, Jordan again, Jiaxin, Jolene, Sally, Ziqi, Jiaying, Derek, Alfred, Cherlyn, Diyanah again(?), Aishah, Emelia, Wenhui, Cold, Janelyn, Nigel, Cheryl, Liqing, Shi Ting, Cheena, Nasuha, Huien, Bangguo, Felicia, Soksan, Jonathan, Elycia, Chunrong, si Weiliang, MS CHAN =)
And...
Zexun for the Big Spongebob =)
Derek for the 500 cranes and Big Spongebob
Tingting, Shi Ting and Cheena for the name thing
Felicia (2i3) for the brown bear thing
Felicia (2i5) for the sotong and the flower
Eleazar for the crushed math paper (hahaha!)
Aizhen for the MYUK pencil case =)
Wenhui and Cold for the MYUK
purple:)
wallet
Hazirah for the Tigger
Huien for the free hug (where are my sweets and toy!)
Joelly and CHRISTINE for the 'twin' blue bear =)
Jolene for the cute little thing =)
Ms Chan for the wet hand shake! -laughs- =)
Sorry Felicia for making you wait until next week fora proper present and Wenhui for not giving you anything =(
And the people who say they are getting me belated presents:
Ian, Jiaying, Nisa, Aishah, Emelia, Sawyi, Jeslynn, Sally, Huien, Alfred, and maybe Pokpok, Laiheng, and Jordan.
And Cherlyn and Jeron for the cranes?
I owe...
Krispok a bag.
Zexun a MYUK wallet.
Felicia a bigger present.
Janelyn a belated present.
Sawyi a belated present.
Wenhui a belated present.
Jordan
another
meal.
Linyan & Sab a belated present.
Cheryl a
super
belated present.
Jinfei a MYUK wallet if he still wants.
Oh my gosh, die.
I guess that's all. Sorry if I left out your name or anything, but
Christine Cheah Yoke Theng
wanted me to credit some people so.. there. Thank you guys for the wonderful day.
Loves loves =)
Labels: birthday., mrs tay., spongebob.
3:02 PM
//
Out of the darkness and into the sun.
A - Z quiz =)
Credits to
Eisabess
=)
The Letter A
Are you available?
Yes and no.
Yes because I don't have a boyfriend.
No because I don't want to stead with just anyone.
What is your age?:
FOURTEEN ALREADY!! -twists-
What annoys you?:
Backstabbers who are really too much...
The Letter B
Do you live in a big house?:
Nope.
When is your birthday?:
TODAY! =)
Who is your best friend?:
Dunno?
The Letter C
What's your favorite candy?:
I don't know, but I love gummies.
The Letter D
Do you daydream?:
Maybe.
What's your favorite kind of dog?:
Oh my gosh, I don't know. White pups are super cute can.
What day of the week is it?:
Thursday!
The Letter E
How do you like your eggs?:
Fried and crispy.
Have you ever been in the emergency room?:
Nah.
What's the easiest thing ever to do?:
Jump?
The Letter F
Have you ever flown in a plane?:
Yes.
Do you use fly swatters?:
Uh, no.
Have you ever used a foghorn?:
What's a foghorn.
The Letter G
Do you chew gum?:
Yes!
Are you a giver or a taker?:
Both =)
Do you like gummy candies?:
YESYESYES!
The Letter H
How are you?:
(typical answer) I'm fine! =)
What color is your hair?:
Black.
The Letter I
What's your favorite ice cream?:
Vanilla, but especially the Fleur de Latte (milk) ice cream from Italy. I miss that one.
Have you ever ice skated?:
Yes~
Do you play an instrument?:
I've played before a recorder and that big xylophone from PEPS band. And I have a piano at home. Yeah.
The Letter J
What's your favorite jelly bean brand?:
Got jellybean can already =)
Do you wear jewelry?:
Nah.
The Letter K
Who do you want to kill?:
Jeron for being an idiot yesterday and Cold for not giving me Spongebob!! ( but at least have something:) )
Do you want kids?:
Yes, but of course not now like duh.
Where did you go for kindergarten?:
Kinderland (really!)
The Letter L
Are you laid back?:
Depends.
Do you lie?:
Yea sometimes (at least I'm not lying now!)
The Letter M
Whats your favorite movie?:
Sky of Love or Horton =)
Do you still watch Disney movies?:
Of course.
Do you like mangos?:
Hm, not bad lah.
The Letter N
Do you have a nickname?:
Even if have also don't tell you.
What is your real name?:
TENG CHEOW YI THE GREAT (sorry lah I'm high now)
Whats your favorite number?:
7!
Do you prefer night over day?:
No..
The Letter O
What's your one wish?:
Him...
The Letter P
What one fear are you most paranoid about?:
Ghosts... Maybe you'll say there's no such thing as that but I do believe there are such things.
What's a personality trait you look for in people?:
Loyalty.
The Letter Q
What's your favorite quote?:
"Shut up lah"
Are you quick to judge people?:
I don't know.
The Letter R
Do you think you're always right?:
Of course not!
Are you one to cry?:
...
The Letter S
Do you prefer sun or rain?:
It depends. I don't like the sun when the whole situation seems to be like melting in a sauna(?). I don't like rain when the wind blows super hard and mess up your hair. I like the sun when there's some wind in the air and it isn't like blazing hot. I like the smell of rain, the chilly atmosphere and sometimes the little drops of rain when it's drizzling.
Do you like snow?:
YES! =)
What's your favorite season?:
=)
The Letter T
What time is it?:
2.42pm
What time did you wake up?:
Around five plus like to reply messages and revise Science.
When was the last time you slept in a tent?:
Forgotten.
The Letter U
Are you wearing underwear?:
LOL go die lah!
Underwear or boxers?:
!
The Letter V
What's the worst veggie?:
Broccoli and that funny seven-types-of-vegetables-mixed-together thing.
Where do you want to go on vacation?:
I want to go back Australia or Europe again =)
The Letter W
What's your worst habit?:
Is getting jealous easily considered..
Where do you live?:
Singapore.
What's your worst fear?:
I thought this one ask already..
The Letter X
Have you ever had an x-ray?:
No.
Have you seen the x-games?:
-stares-
Do you own a xylophone?:
No but I've played it before ok! :D
The Letter Y
Do you like the color yellow?:
Yeah yellow's nice and so are the other colours, but to me purple is the best =)
What's one thing you yearn for?:
Love from somebody I like...
The Letter Z
Whats your zodiac sign?:
Taurus moomoo =)
Do you believe in the zodiac?:
Yes.
Favorite zoo animal?:
Coconathan (rofl, only Krispok, Sarah and Jeslynn knows what's this)
Completed quiz =)
Labels: quiz.
2:56 PM
//
Out of the darkness and into the sun.
Sigh...
Today was ok.. Some NPCC Day thing.
Krispok was wonderful, and I was even more wonderful to buy her that
considered expensive
pen. Haha, Emelia was super cute can.. Section C of the geography paper to choose four questions to do and she skipped the other questions to finish all six questions.
I don't know what's going on in my mind.. I thought things would go perfectly well... I don't want tomorrow to turn out to be the worst day of my life or anything..
Grrrrr, whatever lah...
Had a nice time chatting with Ian for a total of close to 2h on phone yesterday on geography. Thank you Ian, Tingting and Jolene for helping me in geography.
4:10 PM
//
Out of the darkness and into the sun.
Happy (belated) birthday, Sawyi =)
Just realised yesterday was Sawyi's birthday! Omg. HAPPY BIRTHDAY OK SAWYI. Next week then give you present =)
Labels: birthday.
5:24 PM
//
Out of the darkness and into the sun.
I miss Mrs Tay! =(
Today was nice.
I'm really happy with my lit exam results ok! And gave Krispok a free pen lor, some more still owe her a bag and a pen. I don't know why I'm giving free pens to stupid pokpok and free KFC meals to Jordan, who comes asking me for free meals everytime.
And Fiona was super funny just now. Haha.
Oh my gosh, how can I finish revising geography? Better start now, I guess. Good luck 2i2 and the rest of the level for the MYEs =)
I think I like you.
Labels: mrs tay.
3:12 PM
//
Out of the darkness and into the sun.
I DONT/WONT LOOK DOWN UPON YOU =)
Must cheer up ok, you stupid monster. Although the fat nose is bent down (wahaha), your mouth must be bent upwards to a smile ok! All smiles are beautiful. If you don't have a smile, I can give you mine =) -gives you- Even if the whole world is against you, you still have good friends (like me xD!) to pour out your troubles to.
Don't let little things spoil your day. People/other things don't control your life. You do. I don't know what I'm saying actually, but still, cannot be sad.
SO SMILE LAH YOU RETARDED COLD~
(And turn off your com!)
Labels: smile., spongebob.
8:05 PM
//
Out of the darkness and into the sun.
Happy birthday, LX, BP and XM.
HAPPY BIRTHDAY LIXUAN! Hope your history test results would be ok, and remember not to shop too much ok. Haha. Love you, Mrs santa claus (hohoho)! See you soon ya =)
And to boonping and xinmei, who might not know me, but still, happy birthday =)
I don't know how to catch up with geography and science, especially geography. So many things to stuff inside the mind. And Ms dai said one person from class went out of point for the compo. I suspect it might be me, because I wrote question 5, and I don't know anyone who wrote that from 2i2... So its like...
Anyway, thanks Ziqi for the chocolate cookies. Loved them. Krispok frew "the pok accosiation" during class just now. Took pictures of it, but will be uploading after the exams.
Seriously, these few weeks really are boring. I have nothing else to add anymore.
Just hope that Mrs Tay's feeling ok...
Labels: birthday.
4:42 PM
//
Out of the darkness and into the sun.
-
Shit...
9:29 PM
//
Out of the darkness and into the sun.
-
Geek came to my house to study and bake cookies. I gave her my Krabby Pattie cookie. So nice right.
Krispok, sorry I haven't bought you your pen. Tuesday tuesday! I use my own money buy for you one ok~ And don't keep say them le lah. Keep make me laugh xD
---
Now I understand how it is like to have your feelings fade away for another person. It really sucks =(
But I feel ok now cause I'm talking to a really dumb krispokpok~ Haha =)
8:59 PM
//
Out of the darkness and into the sun.
-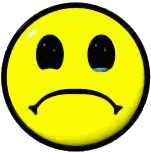 9:13 PM
//
Out of the darkness and into the sun.
Happy birthday, Jan! =)
JANELYN ONG! Happy birthday! =) Sorry for your late present, but hope you'll like it ok. Know you don't mind, because you still owe me a bubble tea from Sweetalk. Haha =)
Read the obituaries in the newspaper when I woke up. There was a kind face which caught my eye there. And a mother with a kind face had given birth to a daughter with such strong determination. Even if the others don't, I do respect her. A lot.
Went to the Jurong library with Cherlyn and Jeron. So many cute little babies~ Especially that sweet girl in the tram(?) who held up her hand and smiled at me, so I went to shake her hand. She's so adorable!!!
Jeron was quite good at drums. Saw many people there. Liyan, Baohui, si Jocelyn, Wanting, Yunxin, Peihan, Magdelene. Also saw a female wearing a big spngebob shirt. Damn, why can't I find one of those. I'm dying for a spongebob tee.
Nothing else to add. And dear Huien, don't worry, I'm fine, thanks =)
---
Everyday I would be thinking of you. Every hour I would be wondering how you were and what you were doing. Every minute I would feel a sense of sadness because of the distance I felt between you and me these few weeks. Every second I would wait for that day when, hopefully, everything would be able to be like how it used to be again.
And I still don't know why this happens to me...
Labels: birthday., cherlyn., jeron.
7:05 PM
//
Out of the darkness and into the sun.
God bless everyone.
Stop asking me stop asking me dont ask me what it means anymore!!!
---
Everything has to come to an end one day. It's just part of life, followed by death. Putting on a brave front isn't easy, neither is it to realise that something tragic would happen in just an amount of days, all of a sudden.
God bless, and Rest In Peace.
Cheowyi, what's the bloody problem with you. Have you gone out of your mind. So what if he really likes her. What has it got to do with you. Don't be such an idiot can. It's none of your business and you shouldn't bother about it. You should be happy for them instead. Why can't you just get the hell of them out of your mind. Why are you being so super selfish. You think he'll like you just because you think you feel something for him?!?!?!

WHATS WRONG WITH YOU LAH! =(
Labels: pain.
9:54 PM
//
Out of the darkness and into the sun.
Make time go faster.
Stupid. Stupid. Stupid. Stupid. Stupid. Stupid. Stupid. Stupid. Stupid. Stupid. Stupid. Stupid. Stupid. Stupid. Stupid. Stupid. And more stupid...
Dumb lah =(
These few weeks were maybe mostly hell after all. All I want is one perfect day. But
perfection
does not seem to exist. Perhaps, so very hopefully, next week would be much better.
Pray, and wait.
Wait.
---
1 I might not be turning on my phone so frequently. It's apparently turned off now...
2 Done with the 200 lines.
3 Finished reading Life on the refrigerator door. The mother died in the end. It was mother and daughter torn apart.
Heaven and Earth.
7:13 PM
//
Out of the darkness and into the sun.